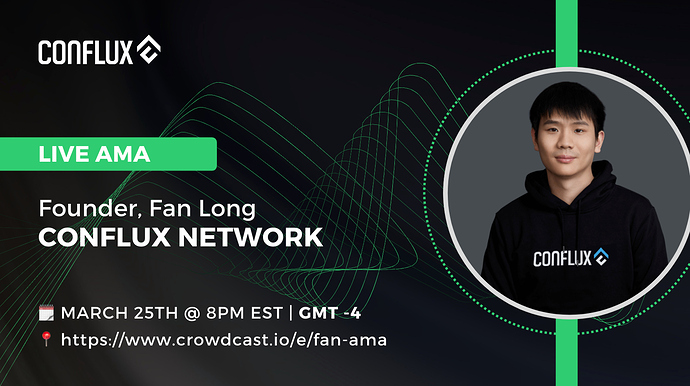 Question submissions are now closed.
DATE & TIME OF AMA:
Thursday, March 25th @ 8pm EST
Join here: https://www.crowdcast.io/e/fan-ama/register
Join us for a live AMA with our Founder, Fan Long!
Fan will answer questions about our technology, what we bring to the DeFi ecosystem, our regulatory compliant standing within China and where the network is heading.