Our server has malfunctioned.
The impact is as follows:
a) There is no interest for four days starting on March 18th.
b) No withdrawals can be made until April 4th.
c) You can withdraw your asset during Mar 21 21:50 - Mar 22 21:50, otherwise your token will be restake again after Mar 22 21:50.
Please leave your telegram account so that we can contact you immediately.
Here is my telegram account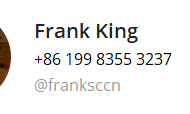 We will compensate you for 14 days of interest (3.5 times) based on the current APY. In addition, all pledged users have been upgraded to whitelist users (1 year).
Thank you for your support. 2023/3/18
This exception should be caused by following issue, right now we already upgraded to latest version.