Hello everyone in the community, I'm Adam from ConDragon. I want to discuss with Conflux official through the forum. I hope you can distribute Grants according to our previous agreement to help more English market users enter the game and the Conflux community.
1、Project background
After the Chinese version was launched, ConDragon has been loved by many community users. The number of users in the game community has grown rapidly, and many English-Speaking users have participated in the ConDragon game. However, due to the lack of an English version, there is Many obstacles limit the expansion of the ConDragon and Conflux communities. Users have been reporting that they want us to develop the English version
The following are some screenshots of the English version of ConDragon discussed in the ConDragon english community and MoonSwap english community.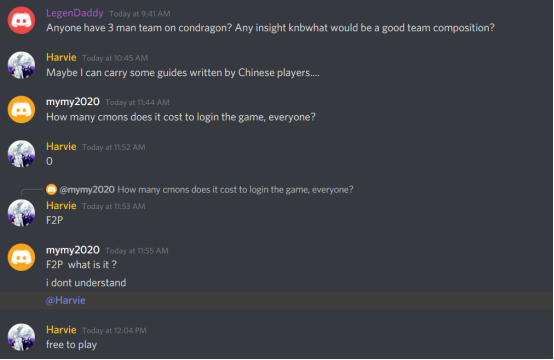 2. The progress of the project
Users in english markets need the Chinese version of the game. The official Conflux partner communicated with us. For the development cost, operating cost, marketing cost and server issues, they invite us to go to Conflux Global Grants to apply for additional Grants and develop an English version and meet the needs of english users. .
At the beginning of April, we confirmed all the acceptance and redemption with Geoff, the head of Conflux Global Grants, and on April 9th, we received the incentive agreement from Geoff, and then we completed it.In April on May 18, the development of the English version was completed and the acceptance submission was completed. But until now, we have not received any Grants.
3、The problems encountered by the project
Now the development of our English version has been completed, the translation of the localized language pack, the adjustment of various icons in the game, and the adjustment of the UI have been completed. The required English community operation staff and marketing resources have all been prepared. Out of the full trust and recognition of the Conflux ecosystem, these were completed without any incentives. We invested a lot of budget and time to complete the development and other related work. At the same time, we hope to give us the incentives we deserve. We will continue to launch the English version to drive more English market users into the game and the Conflux community.
The following are some screenshots of the communication with the person in charge of Conflux Global Grants.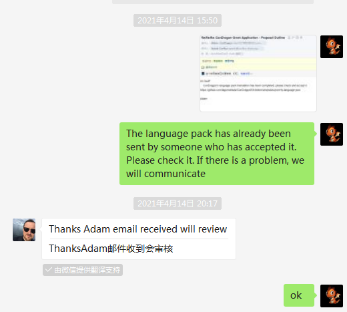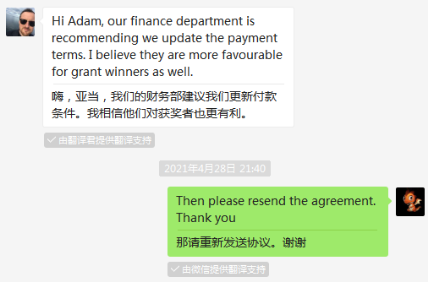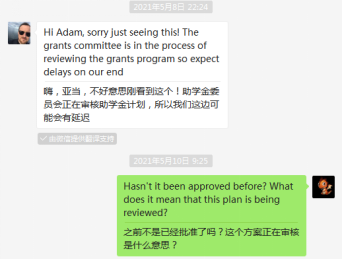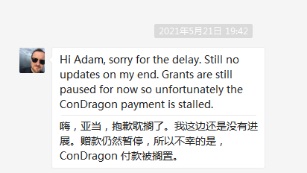 4、Hope to get the support of the community and ecology
I hope that our partners in the ecology and the community can support ConDragon and complete the distribution of the confirmed grants as soon as possible. It is convenient for us to launch and promote the English version of ConDragon as soon as possible. We also believe that this will allow more English market users to enter ConDragon games and the Conflux community.
Finally, there are some screenshots of our English version