Please see the below for an intro to Vision and follow this link for the full application thank you!:
https://docsend.com/view/up65meepfb2kj4h5 (DM me for link now)
Part 1: Background Information about the product/project
1.1 Name of applicant and role
Chris Banbury, CEO and Founder
Dowland Aiello, CTO and Co-Founder
Lacey Hunter, CFO and Board Member
1.2 Name of your project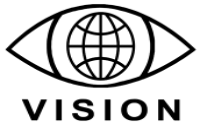 1.3 Are you an incorporated startup?
Yes, VisionDAO, Inc: Delaware, USA and Washington State, USA (place of work)
1.4 Describe your project
What is Vision?
Vision is a platform for interacting with and building web3 applications that can be upgraded and customized by the applications that use it. Vision allows web2 and web3 experiences to be composed and combined in a single environment, resulting in improved efficiency, user experience, ease of development, and as the operating system for the next generation of the internet.
The MVP use case
Vision enables content creators to generate new revenue streams by embedding their existing content within web3 infrastructure
Vision is ready to launch January 2023, on Conflux eSpace.
Vision Highlights
● Generate more revenue by embedding existing user generated content – such as content from
YouTube, Twitch channels, or other applications – to generate web3 revenue streams (use any ERC
token, blend followers and crypto economics)
● Maintain existing revenue streams because Vision does not require migration from existing
platforms, users retain their current revenue streams (YouTube, Twitch shared revenue)
● Churn out DAOs + tokens with one-click and ready for Initial Exchange/Decentralized Exchange
Offerings (IEO/IDO)
○Similar UX to creating a sub-Reddit, but for launching DAOs + tokens (message threading, live
chat, support tooling; IDO an idea, an inspiration, a YouTube channel, a WeChat community)
●The Vision Wallet is also one and the same as the Vision profile, is socially recoverable, and
supports any ERC token (Wallet UX like Facebook, LinkedIn, WeChat + a web3 wallet)
● Vision supports Web Assembly for web2 developers to create DAO support tooling and web2
bridges
● Search, discover, and join content (people, communities, apps) that are connected via a social
graph – and visualized through mind maps
● Customizable and persistent data infrastructure and market mechanics enable access to new
revenue streams while maintaining current revenue streams
● Vision Public is available for anyone to use for free as public infrastructure – and including all
features mentioned in this application (Launching January 2023, and the core of this application)
● Vision SaaS is for Fortune 500 enterprises seeking secure, private instances of Vision for a fee
(web3 Slack, Teams). Importantly, both Vision Public and Vision SaaS are bridged for on-demand and
customizable instances where Vision Public users and Vision SaaS customers can work together.
Launching Q3-23
● Regulation crowdfunding will be available on Vision. Leverage the Vision community to raise
funds in a compliant and regulated manner, and with a flat management fee. Like Republic, but Vision
produces projects in addition to supporting external projects. Launching Q3-23
● Vision's First Users Launching January 2023
○ University of Washington Blockchain Society (>800 members)
○ YouTube crypto streamer and Conflux ambassador Crypto Diamond (10k followers, 30k-40k
views per video)
Vision Proof of Concept: Video Teasers
Vision Public Wireframes (live January 2023, on Conflux eSpace)