If your computer device's configuration is a little bit lower, please rember do not replace the debug item in file log.yaml . We recommend the user whose configuration is better to open the debug mode, if you submit valid bug, the reward is considerable.
1. Open the debug mode
Method:
Except for the normal mining configuration, please open the log.yaml file and find the location of the loggers, replace all info with debug, then save file and exit.

2. The format of reported bug and how to report the bug
If you are facing any problems. please wait patiently for about 30 minutes. After 30 minutes, if the condition is as same as before, please report your bug as soon as possible.
Way of making feedback material:
Place the taskmanager (Ctrl + Shift + ESC key to open) on the mining program interface, and take a screenshot together with the mining interface (click "name" to fix the command processing program and reduce the task manager interface).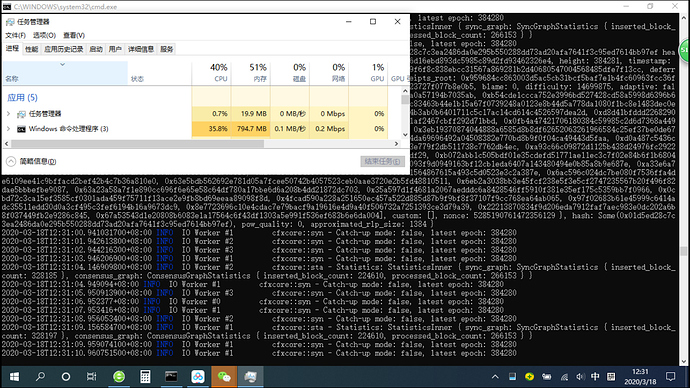 Close the mining program, build up a compressed file consist of log directory and stderr.txt

Send the screenshot together with the compressed package to Google Drive, and create a sharing link
Format of feedback record
description of the problem:xxxxx (General description in text form)
Link:xxxxxx (Google Drive's sharing link)

Please send your wallet address, bounty email and the above BUG feedback to: mining@conflux-chain.org. After the BUG feedback, please delete the log data to restart mining (not restarting will lose the regular mining rewards)
If we confirm the bug, we will report you by email, if it is your operation problem, we won't tell you any more, please try Conflux forum or communicate with the community member.